China Ore Benefication Plant Flotation Separator Gold
Product Description
China Ore Benefication Plant Flotation Separator Gold
Look at here,we are sure,you are in the right website.we can not only provide the equipment that you need,but also we can give you a whole range of services of Mineral Processing.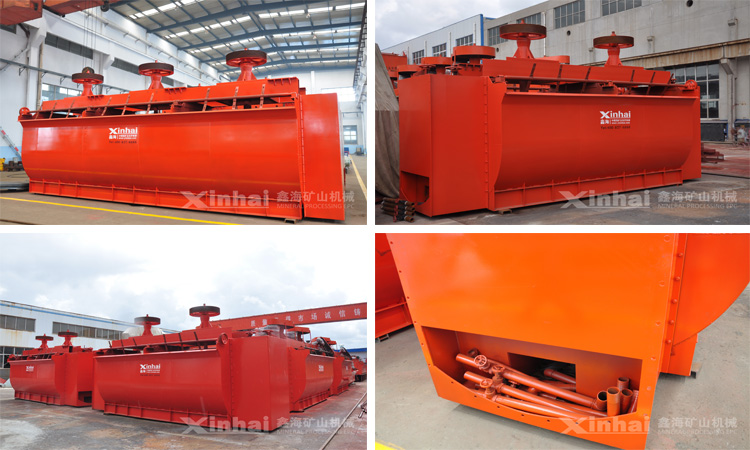 Floatation Separation — Introduction
Air-inflation flotation cell is a equipment for separating minerals from gangue by taking advantage of differences in their hydrophobicity. 

Floatation Separation — Features
It can be combined with other model as a flotation cell set, working as suction cell.
It has the function of automatic suction slurry with a little higher energy consumption.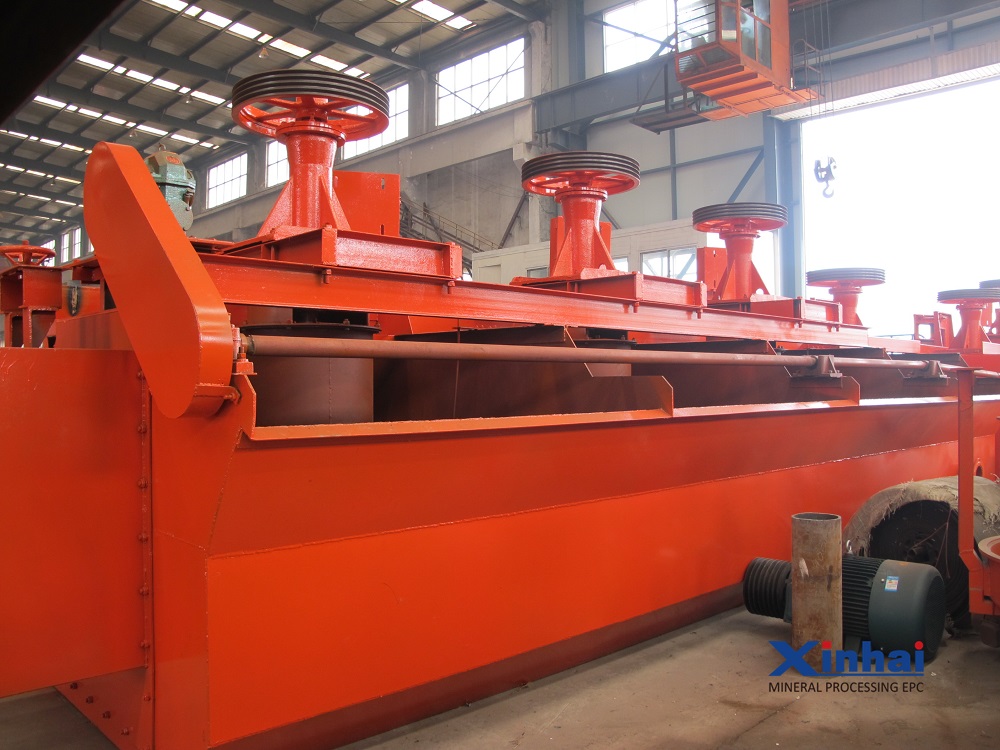 Floatation Separation — Application
Flotation cell is widely used for separating non-ferrous metal, black metal, noble metal, non-metal mineral, raw body and materials of chemical industry.

Floatation Separation — Working principle
When the flotation machine works, the motor drives the impeller to revolve, so the centrifugal effect and negative pressure are produced. On one hand, ample air is absorbed and mixed with mineral slurry, on the other hand, the mixed mineral slurry is mingled with additive, meanwhile, the foams are thinning, the mineral is bounded with foams, and floats up to the surface of mineral slurry and the mineralized foam is formed.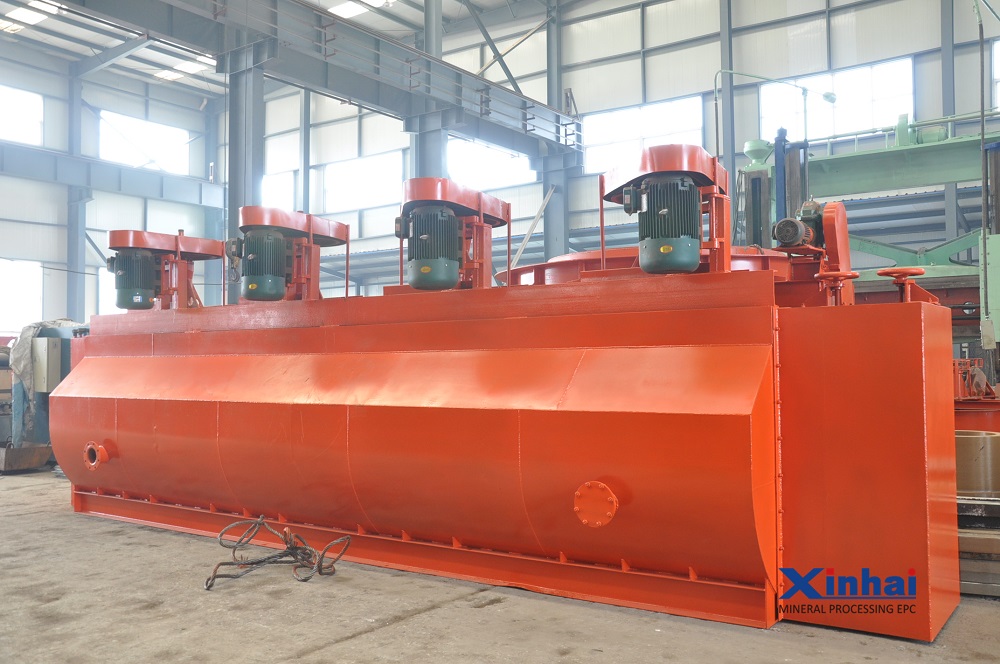 Floatation Separation — Technical parameters
Model

Effective

 volume 

(m3)

Capacity

 (m3/min)

Diameter of

 impeller 

(mm)

Impeller

 revolution 

(r.p.m)

Air 

pressure

 of blower

 (KPa )

Motor 

power

 for 

agitation

 (kw)

Motor 

power 

for 

scraper 

(kw)

Weight (kg) 

KYF-1

1

0.2-1

340

281

≥12.6

4

1.1

826

KYF-2

2

0.4-2

410

247

≥14.7

5.5

1419

KYF-3

3

0.6-3

480

219

≥19.8

7.5

1.5

1885

KYF-4

4

1.2-4

550

200

≥19.8

11

2206

KYF-8

8

3.0-8

630

175

≥21.6

15

3600

KYF-16

16

4.0-16

740

160

≥25.5

30

5900

KYF-24

24

4.0-24

800

150

≥30.4

7500

KYF-38

38

10-38

880

139

≥34.3

45

10300

Xinhai mining was established in 1993.Adhering to the core concept of technology achievement future and technology as the first productivity, Xinhai pays close attention to technological innovation, and has built 6 professional technology institutes invested heavily to purchase advanced instruments and professional equipment. Xinhai has been the company with the most complete facilities and powerful technology in the domestic processing enterprises..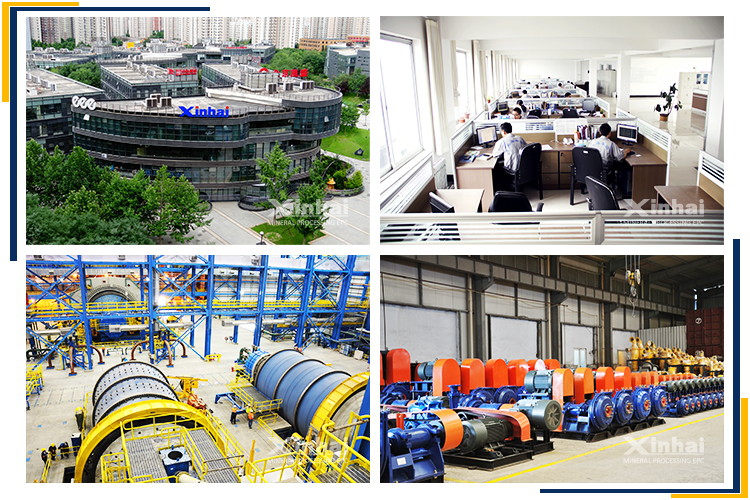 these are our factory and our office.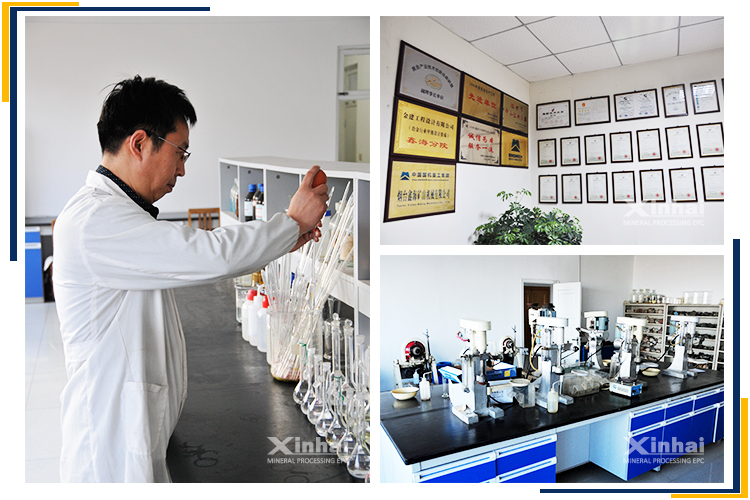 Technical personnel is doing experiments

Xinhai mining is committed to providing customers with professional, perfect and efficient products and services.Xinhai has projects all over the word,Indonesia,Africa,Armenia,Inner Mongolia Hailai,etc.Including EPC Project and many equipment.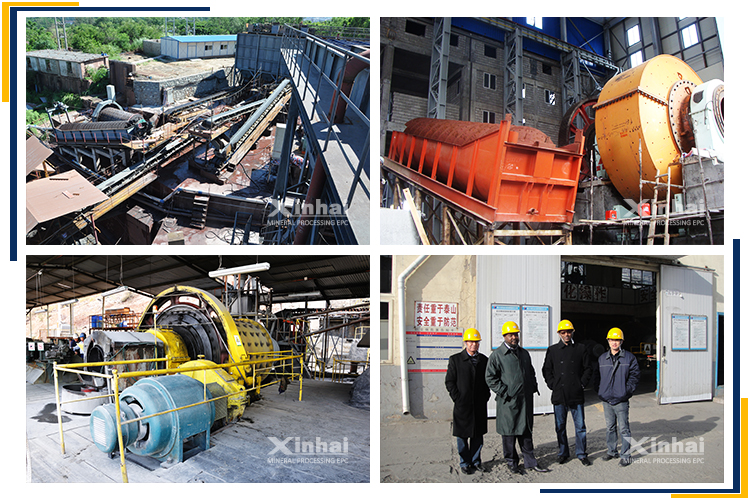 these are our proect and our customers
Your email address and telephone will not be shared or published!
Please fill in your need products and your message and do not forget mail and/or phone if you like to be contacted.
we are the professional machine manufacturer in China.
I need to ask you some details for sending you the more suitable quotation,