Mechanical Parts , Pneumatic Operated Knife Gate Valve
Product Description
Mechanical Parts , Pneumatic Operated Knife Gate Valve
Knife Gate Valve —Product advantages
1.Highly abrasion and corrosion resistant
2.No pressure loss, no clogging, and no leakage, impervious to impact of water hammer
3.The ideal device for liquor containing solid particles and consisting of liquid-solid and gas-solid
Knife Gate Valve —Product feature
Wafer-type seamless gate valve is used to processing abrasive materials containing particles or sediments. It is characterized by compact structure, small volume, low weight, convenient operation and maintenance. Dependent on different abrasive and pressure situation, three kinds of shutter materials are provides-----stainless steel, UHMWPE (Ultrahigh molecular weight polyethylene)and mixture of stainless steel and UHMWPE. The addition of lubrication fitting to valve can diminish the shutter friction and the valve moment. Lining is made of Xinhai rubber and replaceable.
LWXZF serial valves are usually provided in the manual version, but the electric and pneumatic versions are available according to clients' demands. Filed operation and remote control are both achievable. The structure length and flange size are usually manufactured by national standard, but we also provide the custom-made products to meet clients' requirements.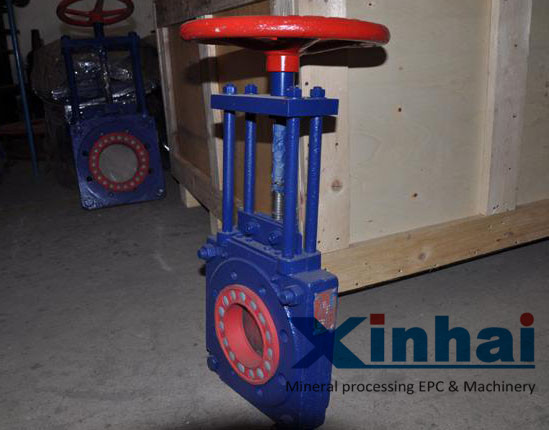 Wafer-type seamless gate valve — Product application
1 it can be applied for remotely controlled and automatically controlled pipe convey of corrosive or non-corrosive materials.
2 it can be used to uniformly add reagents for chemical and mining segments.
3 in the mining beneficiation process, it is used as uniform drawing valve to achieve balance ore quantity.
Wafer-type seamless gate valve — Product principle
The gate valve, also known as a sluice valve, is a valve that opens by lifting a round or rectangular gate/wedge out of the path of the fluid. The distinct feature of a gate valve is the sealing surfaces between the gate and seats are planar, so gate valves are often used when a straight-line flow of fluid and minimum restric¬tion is desired. The gate faces can form a wedge shape or they can be parallel. Gate valves are primarily used to permit or prevent the flow of liquids, but typical gate valves shouldn't be used for regulating flow, unless they are specifically designed for that purpose. Because of their ability to cut through liquids, gate valves are often used in the petroleum industry. On opening the gate valve, the flow path is enlarged in a highly nonlinear manner with respect to percent of opening. This means that flow rate does not change evenly with stem travel. Also, a partially open gate disk tends to vibrate from the fluid flow. Most of the flow change occurs near shutoff with a relatively high fluid velocity causing disk and seat wear and eventual leakage if used to regulate flow. Typical gate valves are designed to be fully opened or closed. When fully open, the typical gate valve has no obstruction in the flow path, resulting in very low friction loss.
Gate valves are characterized as having either a rising or a non-rising stem. Rising stems provide a visual indication of valve position because the stem is attached to the gate such that the gate and stem rise and lower together as the valve is operated. Non-rising stem valves may have a pointer threaded onto the upper end of the stem to indicate valve position, since the gate travels up or down the stem on the threads without raising or lowering the stem. Non-rising stems are used underground or where vertical space is limited.
Bonnets provide leak-proof closure for the valve body. Gate valves may have a screw-in, union, or bolted bonnet. Screw-in bonnet is the simplest, offering a durable, pressure-tight seal. Union bonnet is suitable for applications requiring frequent inspection and cleaning. It also gives the body added strength. Bolted bonnet is used for larger valves and higher pressure applications.
Another type of bonnet construction in a gate valve is pressure seal bonnet. This construction is adopted for valves for high pressure service, typically in excess of 15 MPa (2250 psi). The unique feature about the pressure seal bonnet is that the body - bonnet joints seals improves as the internal pressure in the valve increases, compared to other constructions where the increase in internal pressure tends to create leaks in the body-bonnet joint.
Gate valves may have flanged ends which are drilled according to pipeline compatible flange dimensional standards. Gate valves are typically constructed from cast iron, ductile iron, cast carbon steel, gun metal, stainless steel, alloy steels, and forged steels.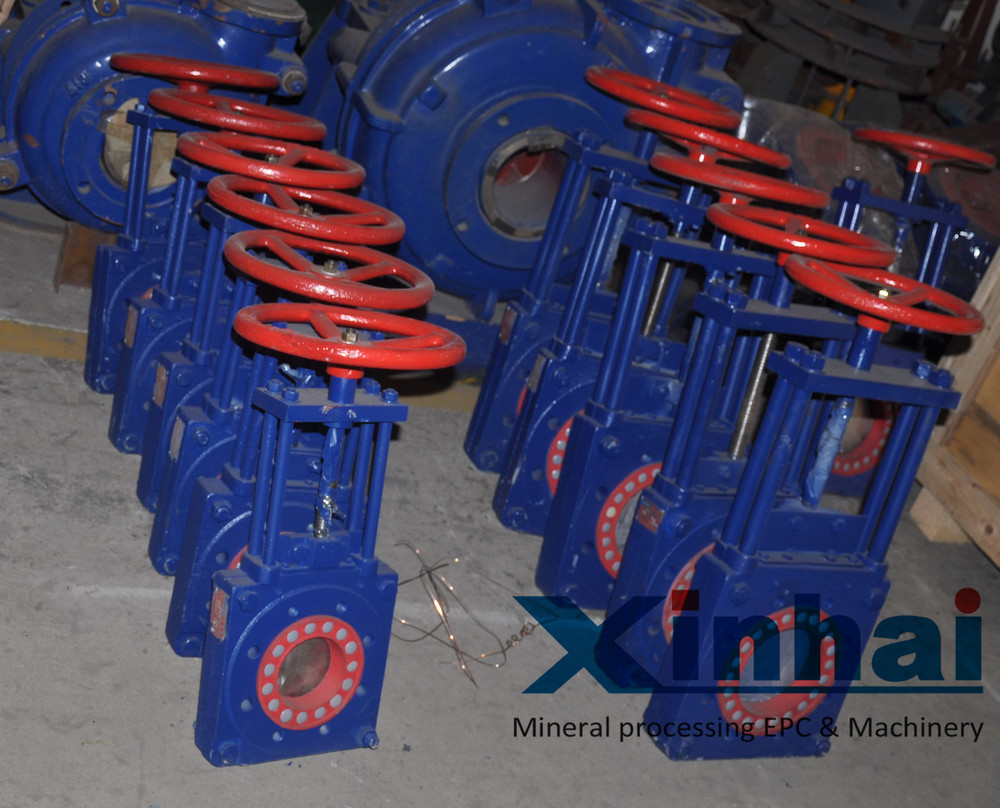 Wafer-type seamless gate valve — Technology parameter
DN
Pressure(Mpa)
Electric actuator model
Maximum Torque
(Newton • meter)
Motor power (KW)
50
1.6
DZ10
100
0.25
65
1.6
DZ10
100
0.25
80
1.6
DZ10
100
0.25
100
1.6
DZ10
200
0.37
125
1.6
DZ10
200
0.37
XWXZF/D-1.6 series
| | | | | | | | | |
| --- | --- | --- | --- | --- | --- | --- | --- | --- |
| DN | A | D | D1 | D2 | n-Φd | B | H | H1 |
| 50 | 60 | 165 | 125 | 94 | 4-Φ18 | 180 | 546 | 90 |
| 65 | 60 | 185 | 145 | 112 | 4-Φ18 | 200 | 565 | 100 |
| 80 | 64 | 200 | 160 | 126 | 8-Φ18 | 220 | 580 | 110 |
| 100 | 64 | 220 | 180 | 150 | 8-Φ18 | 240 | 610 | 120 |
| 125 | 70 | 250 | 210 | 178 | 8-Φ18 | 270 | 640 | 135 |
Xinhai mining was established in 1993.And was the pioneer of China beneficiation industry.Our company could provide mining machine more than 600,and have the most equipment in China.At present,Xinhai business includes Mineral Processing EPC,Wear-Resistant Rubber,LFC Machinery,and Mining Investment.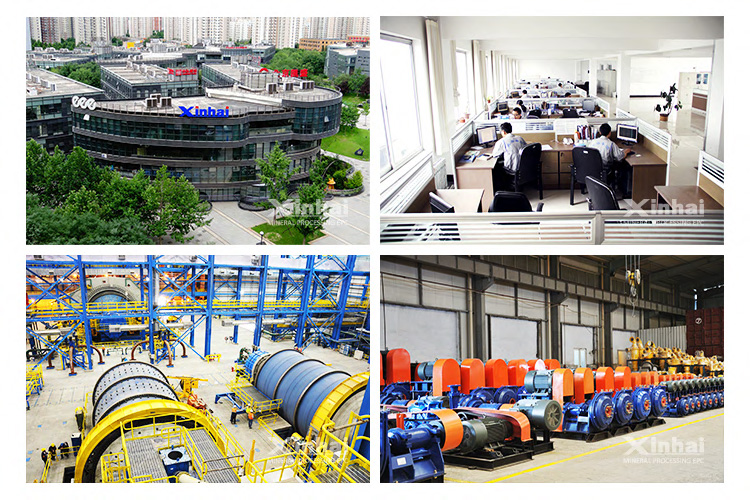 Q:Hi, are you mining machinery manufacturer?
A:Yes, we can also provide amples test, mine design, equipment manufacture, after-sale service, etc.
Q:which country have your products been exported?
A:Many country, such as India, Ethiopia and so on. And our company has agencies in Zimbabwe, Sudan and Tanzania.
Q:Can you do mineral processing test?
A:Yes, not only can do it in your country, also can back to our company
Your email address and telephone will not be shared or published!
Please fill in your need products and your message and do not forget mail and/or phone if you like to be contacted.
we are the professional machine manufacturer in China.
I need to ask you some details for sending you the more suitable quotation,
1.what is the raw material do you want to process?
2.what is the capacity per hour do you need?
3.what is the raw material input size?
4.what is the output size of your product?
Request for Quotation
Of course, free live-chat is available and you can get help immediately.Or you can send me email .
You can get the price list and a Xinhai representative will contact you within one business day.
I hope you can tell me these details,i will give you the best quotation ASAP ,thanks. Your satisfaction is our greatest pursuit, we would like to sincerely for your service! We look forward to your inquiry!
Contact us if you need more details on Knife Gate Valve. We are ready to answer your questions on packaging, logistics, certification or any other aspects about Pneumatic Operated Knife Gate Valve、Pneumatic Knife Gate Valve. If these products fail to match your need, please contact us and we would like to provide relevant information.
Product Categories : Abrasion-Resistant Rubber